MASSAGE AND PAIN MANAGEMENT CLINIC
At Massage Central we pride ourselves on our ability to provide quality massage therapy adapted to fit a wide range of needs. From general stress to sports or repetitive stress injuries; we can assist with just about anything.
"We provide work that is true to its name and results in mind. The majority of our clients are seeing us to address a specific physical limitation, injury, or condition."
One that gradually improves through strengthening, stretching and massage therapy. We are dedicated to providing noticeable and measurable results to every person who walks through our doors.
"Assisting each of our clients in breaking through barriers and reaching all their physical goals. And to set and achieve a higher standard for themselves and their bodies."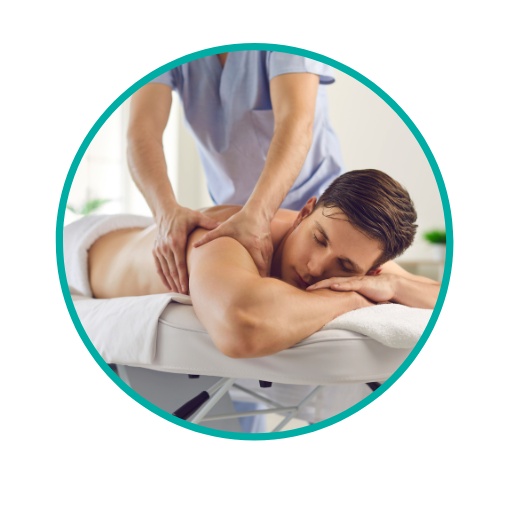 FIRST VISIT MASSAGE
Our clinic offers a welcoming environment for your relaxation or deeper therapy needs. Your massage includes a variety of therapeutic, deep tissue, sports, and stress-relieving Swedish techniques, which are customized to your individual needs.
DEEP TISSUE MASSAGE
Deep tissue massage centers on realigning the deeper layers of connective and muscle tissue. It aims to release the chronic patterns of tension in the body through slow strokes and deep finger pressure on the tense areas, either following or going across the fiber's of the muscles, tendons and fascia.
My mother and I both had a treatment and both of us were very happy with the massage treatments we had. The therapists were knowledgeable, thorough, and responsive. The entire experience was easy and well thought out with the client in mind. It was easy to get to the place and free parking. Highly recommend and we both plan to go again.
Just had a Himalayan salt stone massage. It was amazing. Meenakshi is fantastic massage therapist. After massage I felt very relaxed, tension in shoulders disappeared. Another great benefits after Himalayan salt massage is silky smooth skin. I will recommend this place and Himalayan salt massage to friends and family.
I literally gave up on my frozen shoulders before I started seeing Meenakshi. She's one of the best massage therapist I have ever seen. I truly admire and appreciate her concerns for patients. Moreover the clinic is very neat and clean. I would definitely recommend her to anyone who's looking for chronic pain relief and treatment.
I had a wonderful experience here at Massage Central. Bernadette , the receiving clerk is very accommodating. Their therapists are awesome and I would personally recommend Meena and Natalie. I feel great after each massage. I tried the relaxing massage and also the deep tissue massage. The location is great too, easy to find.
It always a pleasure to come at Massage Central. Here you are treated like a VIP. Water bottles are available to quench your thirst specially after your massage. The massage table, blanket and oil are warm to the touch, and when you lay on your back they add a touch of a hot towel that is rolled and put under your neck. It gives that extra relaxation. When I leave it gives me a feeling like I just traveled to a 5 star resort. You must come and try.
DIRECT BILLING TO INSURANCE COMPANIES